Thermocol / Styrofoam hats.
Pooh's den shares some great ideas on making miniature styrofoam hats!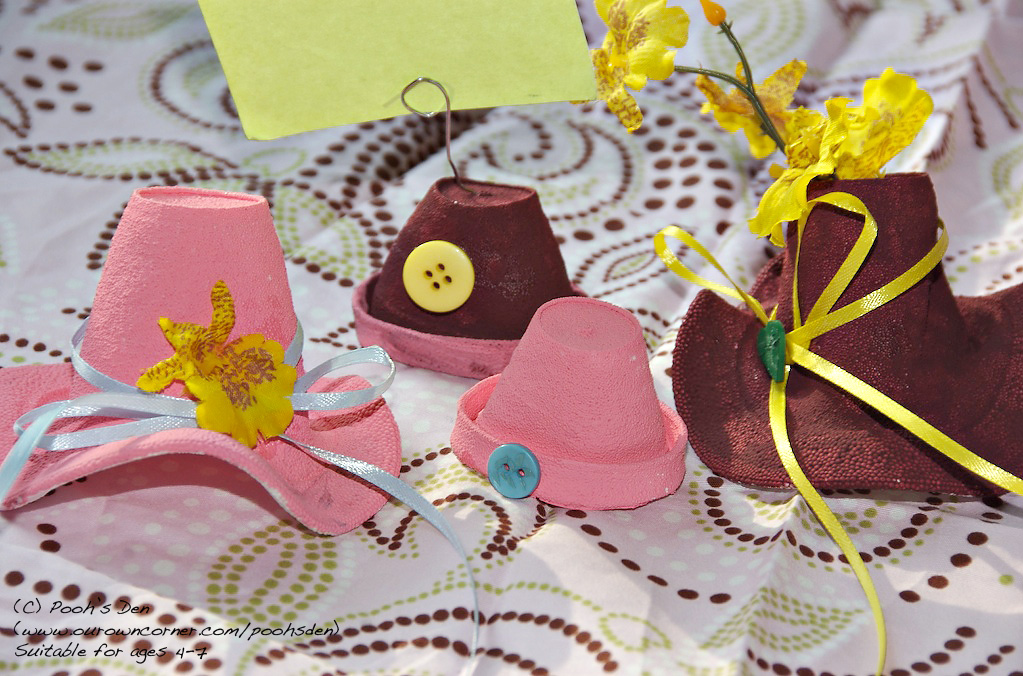 I'm going to make some of these and distribute at office. I loved the note idea. 🙂
PS: April winners pls send me ur addresses. Even if u have sent them before, plsssss do mail them again.