Celebrating Roald Dahl Day – Crafts, quotes & Free printables
There is always one thing common to all who enjoy reading, especially those who love reading children's books – they can't wait to share their favorite books and authors with their children. And if a child absolutely loves an author who you have absolutely loved growing up, well, the feeling is indescribable!
One of these authors I loved growing up, and love even as a grown-up – for he writes stories for all age groups, children and adults – is Roald Dahl. Each year, Roald Dahl Day is celebrated world wide with a wonderful array of events centered around his birthday – 13th September.
Celebrating Roald Dahl Day

Celebrating Roald Dahl Day with crafts
Celebrate this well-loved author with these fun art and craft activities. Scholastic publications has some Free Downloadable PDFs.
From Twisting Dahl Characters, to Illustrated instructions on how to make a crocodile that grows and another one to make Roly Poly bird
A cute idea for an "Enormous Crocodile" project. The mouth area opens to reveal a message that your students can write about "The Enormous Crocodile" by Roald Dahl. These 3 dimensional crocodile projects via Skip To My Lou would make an eye catching Roald Dahl bulletin board display .
We made this paper plate Fox design that could be used for Roald Dahl's book "Fantastic Mr. Fox."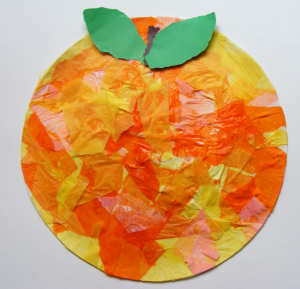 Enjoy this Giant Peach Craft when you are reading James And The Giant Peach, or when celebrating Roald Dahl Day!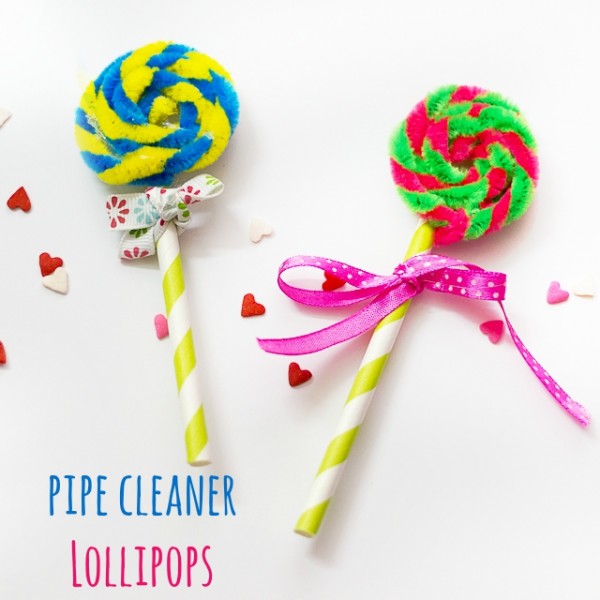 We made these colorful Pipe cleaner Lollipops for MakeandTakes.com . They are perfect for a Willy Wonka party, what do you say?
The Awesome people at RoaldDahl.com are giving away a Free Roald Dahl Day 2015 Party Pack, poster and sticker templates.
More Roald Dahl crafts can be found in our Pinterest board
Follow Artsy Craftsy Mom's board Roald Dahl Day Crafts & activities on Pinterest.
Celebrating Roald Dahl Day reading books
Dahl was a British writer known for his wacky writing, which could sometimes become very dark and macabre. His books for children straddle all the flavours from silly to funny to wacky to extraordinary to creepy to hair-raising to macabre. Here's a look at some of his books. Many of them, like Matilda, (my favourite among Dahl's books) Charlie and the Chocolate Factory, Fantastic Mr Fox, The BFG, George's Marvellous Medicine, etc., are famous, but some, especially those for a younger audience, are not very well known.
So, you have decided you'd like to introduce Dahl's books to your children, but don't know which books to begin with? Here five fairly unknown Roald Dahl books that I recommend that can be read aloud to younger children, 5-8 year old – with one quotable quote from each.
The Giraffe and the Pelly and Me. A simple adventure story with no grisly bits.
All you do is to look
At a page in this book
Because that's where we always will be.
No book ever ends
When it's full of your friends

The Giraffe, and the Pelly, and Me.
The Minpins. The story of a little boy who goes into a forest and makes friends with the little folk the Minpins, and helps them get rid of their greatest enemy,
And above all, watch with glittering eyes the whole world around you because the greatest secrets are always hidden in the most unlikely places. Those who don't believe in magic will never find it.
The Enormous Crocodile. A Crocodile who wants to eat up little children, but who meets a fiery end.
The Enormous Crocodile kept as quiet as a mouse. "I shall eat them all," he said to himself. "They will come and sit on my back and I will swizzle my head around quickly, and after that it'll be squish crunch gollop."
The Magic Finger. The story of a little girl who has magic, who zaps a family of hunters into ducks, after they ignore a lot of her pleas not to hunt animals, now making them the hunted.
It doesn't seem right to me that men and boys should kill animals just for the fun they get out of it.
The Vicar of Nibbleswicke. Reverand Robert Lee, the Vicar, suffers from Back-to-Front dyslexia, which means that he pronounces many words back-to-front, leading to hilarious situations and misunderstandings. A roar-out-laugh-read-aloud.
My name is Eel, Robert Eel. I am the new pastor of Nibbleswicke. Dog help me!
Also, want to have some dahl-icious hands-on fun?Check out the links here for crafts and printables, games and quizzes, and much more!

How are you celebrating??
Liked this post? Pin the below image